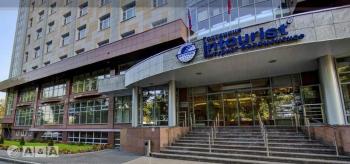 LOCATION AND TIME
The Summer school will be held
from 11th July to 15th July  2016
at "Kolomenskoe-Intourist" hotel" , Moscow, Russia, which is 10 min by walk from MEPhI. 
Shuttle service between the airports and Moscow.
While in Moscow,  you can reach "Kolomenskoe-Intourist" hotel  by taking Metro (st. Kashirskaya)
( Exit from the head of the train,  if you go from the city centre. )
Then a bus at Kaskirskoe shosse (275, 298,738, 742) or a trolley (71) and exit on second stop .

  Or  Click here to find  an itinerary
for free shuttle – bus.
If you need to be picked up at metro Kashirskaya,
please call us  +7(495)662-90-22.
 ( Metro st. Kashirskaya.
 Exit from the train tail side, 
 if you go from the city centre. )