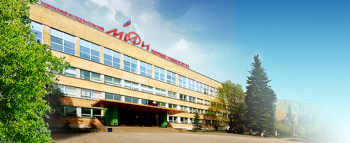 GENERAL INFORMATION
The main goal of the School is to let the opportunity for graduate students, postgraduate fellows, and young researchers to interact with leading scientists from complex and diverse field of plasma-surface interactions.
This year the school will be held online.
Graduate students and young scientists are encouraged to present their own work in the form of 20-minute oral presentation.


 ORGANIZERS

 SCIENTIFIC PROGRAM

- Elementary processes at the plasma-material interface
       and in tokamaks scrape-of-layer

- Material erosion, migration, mixing, and dust formation

- Solid and liquid plasma facing components for fusion devices

- Plasma assisted surface modification for technological applications
PARTICIPATION FEE

There is no fee for participants. The number of participants is limited to 300 simultaneous connections.
ABSTRACT SUBMISSION

Participants of the school are requested to send a abstract by 14 June, 2021.   Abstract template can be found here.
Abstracts laid out in accordance with the template should be send on the conference mail: SumSchool@plasma.mephi.ru