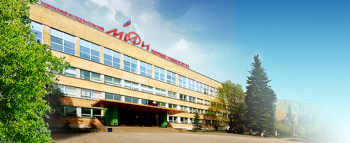 GENERAL INFORMATION
The main goal of the School is to let the opportunity for graduate students, postgraduate fellows, and young researchers to meet and interact with leading scientists from complex and diverse field of plasma-surface interactions.
The School's format includes the course of the lectures given by leading scientists, talks and posters given by participants, as well as discussions on the most vibrant topics of the field.
Scientists specialized in other disciplines or those who have recently entered the fields of plasma-surface interactions will also benefit from the School, which provides an overview of the various inter-connected research topics and represents the latest developments in the field. Both undergraduates and teachers are welcome, as is anyone with an interest in the subject.
Graduate students and young scientists are strongly encouraged to present their own work in the form of either 20-minute oral presentation or as a poster.
 ORGANIZERS

 SCIENTIFIC PROGRAM

- Elementary processes at the plasma-material interface
- Material erosion, migration, mixing, and dust formation
- Plasma interaction with liquid metals
- Solid and liquid plasma facing components for fusion devices
- Plasma assisted surface modification for technological applications
 ABSTRACT SUBMISSION
Participants of the school are requested to send a short abstract of less than 1 page by 04 June, 2020.     Abstract template can be found here.
Abstracts laid out in accordance with the template should be send on the conference mail: SumSchool@plasma.mephi.ru
PARTICIPATION FEE

There is no fee for participants. However, the number of participants is limited by 60 persons. The accommodation should be reserved by yourself (see above).