News
26 сент. 2016
Proceedings of XIX Conference on Plasma Surface Interactions 28–29 January 2016...

26 сент. 2016
Proceedings of II Conference on Plasma & Laser Research and Technologies...

17 мая 2016
BBC Radio explores fusion and ITER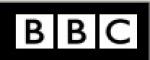 BBC Radio explores fusion and ITER
If new energy sources offer cheap, plentiful power to everyone, how will the planet cope? FutureProofing examines a new method of power generation promising clean, limitless power for everyone. Can it work, what are the consequences, and is there a viable alternative?
Fusion has long-promised cheap, clean and limitless power, but over half a century of effort this technology has still not delivered an operational power plant. Now hopes are high that a vast project in the south of France will finally crack the problems and deliver a working model that can be replicated around the world. FutureProofing presenters Timandra Harkness and Leo Johnson travel to Provence to find out what the prospects are for a scheme costing upwards of £10 billion which could transform the energy supply for us all and with it global geopolitics and the environment for centuries to come.
The program explores what viable alternatives there could be to generate power at the same scale for billions of people across the world, and whether such an alternative is a better route to achieving the goal of cheap, plentiful and clean energy for the future. (Producer: Jonathan Brunert)
Follow this link to the 42-minute broadcast. ( http://www.bbc.co.uk/programmes/b079r5lv )
11 янв. 2016
Journal of Physics: Conference Series (IOP science) published ...
Journal of Physics: Conference Series (IOP science) published the English translation of the proceedings of IX International Conference on Modern Techniques of Plasma Diagnostics and their Application held in the MEPhI 5–7 November 2014.
24 дек. 2015
HAPPY NEW YEAR !
Dear colleagues and friends,
We hope you are having nice Christmas days and wish you and your families all the happiness in the coming New Year 2016!
Let it be healthy and successful!